Mar 15, 2019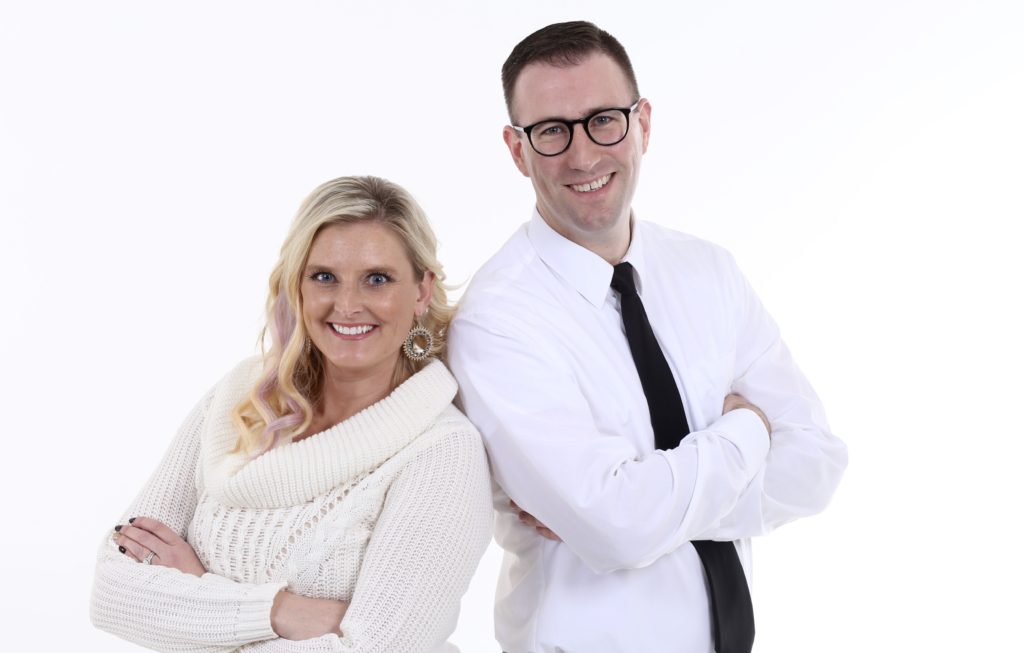 Today I am talking with two local band director rock-stars, Erin Holmes and Bradley Mariska from Farmington High School in Farmington, MN.
As the Director of Bands at Farmington High School, Erin Holmes conducts the Wind Ensemble, Varsity Band, Jazz I, Birdland Jazz, and is the head director of the Farmington Tiger Marching Band.In 2017, School Band and Orchestra Magazine named Holmes one of the nation's "50 Directors Who Make a Difference. She is the Jazz Chair for Minnesota Music Educators Association (MMEA) in 2018, she is the first woman in the organization's history to be chosen for this position.
Bradley Mariska has been the Associate Director of Bands at Farmington High School since 2016. At FHS, he conducts the Symphonic Band, Concert Band, Jazz II, Jazz III, and is the Assistant Director of the Farmington Tiger Marching Band. Mariska has served as an All-State Band Section Coach and has held the position of Director on the boards of several arts organizations including the Austin Area Commission for the Arts, Austin Symphony Orchestra, and Pine Center for the Arts. He also taught at the MacPhail Center for Music at both their Apple Valley and Austin locations. Brad was recently elected as the Minnesota Music Educators Association Vice President.
Today we talk all things Farmington band. There are so many interesting factoids about these two and the farmington program that you'll have to goto the show notes to see everything that we cover. Let's jump into the interview!
Episode Overview
Welcome & Backgrounds (01:43)
Music Journey - Why music? (03:00)
Farmington High School Band (10:35)
Jazz Band ((14:56)
Trips & Travel (19:41)
Repertoire & programming for multiple ensembles (24:06)
Student Leadership (35:07)
Recruitment & videos for younger students (44:15)
"The Music Suite" (51:45)
Favorite budget purchase (53:41)
Farmington band boosters (57:08)
Recommended books (59:03)
Work/life balance and family (60:35)
Team-teaching with a best friend (62:29)
Advice for new teachers (83:05)
What makes a great band program? (86:56)
Other Resources
Support The Band Director's Lounge